Tablet Weaving and Ply-Splitting Books, Tools & Kits

---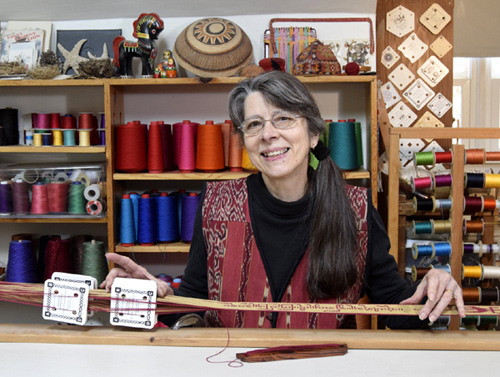 Welcome to my website, where you can learn about tablet weaving and ply-splitting, shop for books, tools and supplies; view my work and instructional videos; and arrange for private instruction. You can also learn a little about plant-based cooking, the practice of mindfulness, and what's going on in our home and garden. I hope you enjoy my website, and that you will find inspiration here to enhance your life.

Shop by Mail or in my Studio in Portland, Oregon

Tablet Weaving: Books; yarn kits for friendship bracelets and other projects; and a variety of tablet weaving tools, including some that I've designed myself.

Ply-Splitting: Books, artist-made cords , kits for ply-split braids and ornaments, kits for ply-split baskets , and gripfids.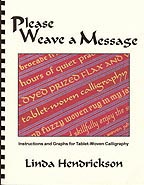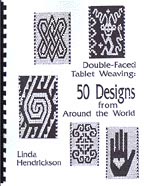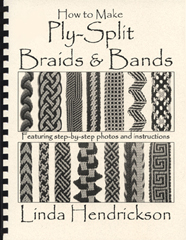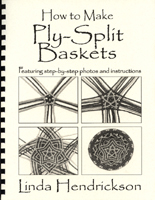 View Photos of Tablet Weaving and Ply-Splitting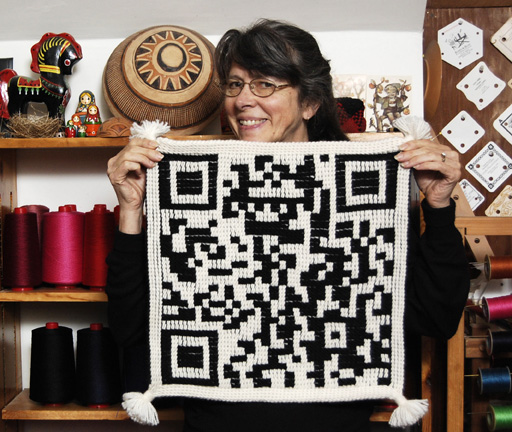 To see photos of my work, visit my Tablet Weaving Gallery and Ply-Splitting Gallery. In these galleries, you will also find photos of ply-splitting and tablet weaving by other artists, as well as traditional pieces from Asia (tent bands, manuscript binding ribbons, and camel girths). As I continue to learn more, I will add photos and descriptions to the galleries, so please check back to see what's new. Also be sure to check my Links page for links to the websites of other tablet weavers and ply-splitters. Examples shown on my web site are my work, except where noted.

View my Instructional Videos

You can watch any of the videos here on my website by going to my Instructional Videos page. Subscribe to my YouTube channel youtube.com/lindahendrickson to be notified when we have uploaded a new video.

Arrange a Studio Visit or Private Instruction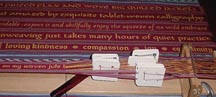 If you live in Portland, or plan to visit, please feel free to contact me to make an appointment to see my studio, purchase books and supplies, or arrange for private instruction.

I offer private instruction in my studio by appointment. Dates and times can be arranged to fit your schedule. The descriptions will give you a general idea of what I teach, and instruction can be tailored to meet your specific interests. It would be a pleasure to help you learn the skills you need to create something unique for yourself or a loved one, nourish joy and happiness in your daily life, support your spiritual path, or commemorate a special event such as a wedding or the birth of a child.

Tablet weaving and ply-splitting are both slow and meditative. Practicing them is good for the mind and the spirit, and helps build valuable personal qualities, such as patience, concentration, and attention to detail. I find joy in structure and color, tribal designs, and new possibilities, and in using simple tools and my own hands to turn thread into small, beautiful textiles.

Follow me on Instagram

I started posting on Instagram in January 2022. I'll be posting photos of my tablet weaving and ply-split braiding, plus other things like delicious climate-friendly food and our miniature schnauzer rescue dog Pepper, sometimes wearing sweaters that I've knitted for her. I can't seem to make a functioning link, so here's the URL for my Instagram page; please copy and paste it into your browser: https://www.instagram.com/lindahendricksonpdx/


---
What is Tablet Weaving?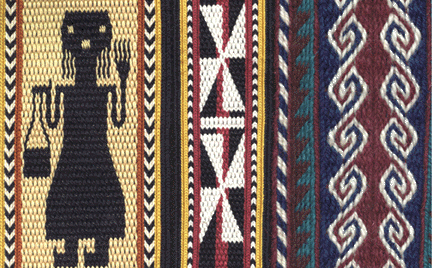 Watch my Instructional Videos to see how to make a warp, and how to use tablets to weave letters.

Tablet weaving (card weaving) is an ancient technique used to create strong, narrow decorative bands and seamless tubes. It is at least 2,500 years old, and has been practiced in widely-scattered parts of Europe, the Middle East, Asia, and North Africa. Traditional uses include starting bands on warp-weighted looms, document seals, clothing trim, reins and harnesses, tent bands, and love tokens.

An intriguing part of the history of tablet weaving includes weaving words into the bands (tablet-woven inscription bands). In Persia, bands were woven to commemorate the birth of a child, and blessings for the mother and child were woven into the band. During the 1600s, bands were woven for pilgrims to Jerusalem, and some bear the name of the pilgrim and the date. In Burma, Buddhist prayers were woven into the binding ribbons used to wrap palm leaf holy books.



The basic techniques are easy to learn, and children as young as 6 can weave beautiful warp-twined friendship bracelets, necklaces and ankle bracelets. The set-up for beginners is simple -- a board with a C-clamp on each end, a few tablets, and some yarn. For those who wish to pursue more complex techniques, tablet weaving can provide endless mental and technical challenges. Tablets can be flipped, rotated, transposed, and handled in other ways to weave many structures and patterns; they can also be spaced out in a reed to weave soft, open fabrics.





I have woven many bands with traditional intricate motifs from Asia, Africa, and South America. People often ask me what I do with my bands. I hang them in my studio and enjoy looking at them! I have made a wide variety of other items, including jewelry, bookmarks, mug rugs, scarves, wall hangings, inscription bands, and altar pieces. You will find many photos and descriptions in my Tablet Weaving Gallery and also on the page describing instruction in my studio.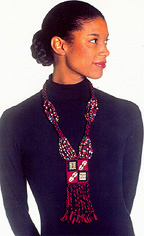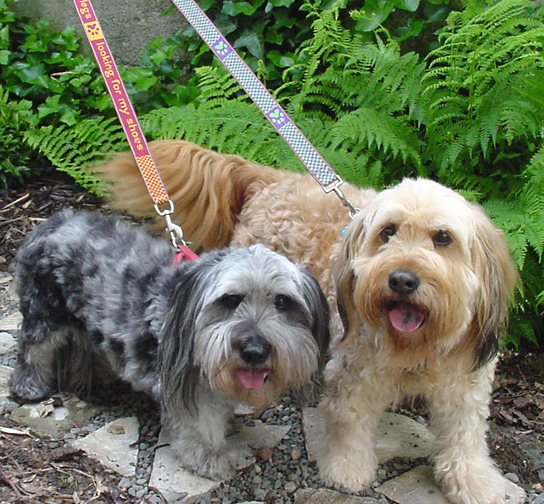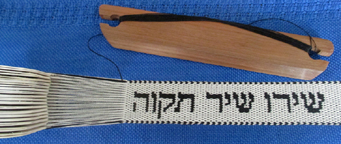 ---
What is Ply-Splitting?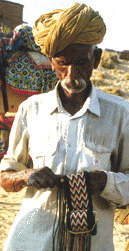 Watch my Instructional Videos to see how ply-splitting is done using plied cords and a gripfid. Other videos show how to make cords from paper ribbon, and how to make your own gripfid from a hollow knitting needle.

Ply-splitting is a technique in which cords are pulled through the plies of other cords to create flat and three-dimensional objects. A vast number of geometric and pictorial designs are possible. Contemporary fiber artists are just beginning to explore the potential of ply-splitting. I started ply-splitting in 1993, and have made braids and ornaments, bags, baskets, hats, mats, jewelry, scarves, rugs, and wall hangings.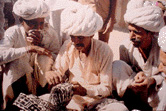 Ply-split braiding is a tradition from the Thar desert of NW India, where men spin goat hair, ply it into thick cords, and make sturdy girths, carrying straps, bags, and neck decorations for their camels. The first written description of one of the techniques of ply-split braiding was Virginia Harvey's 1976 book Split-Ply Twining. Peter Collingwood's book, The Techniques of Ply-Split Braiding, published in 1998, is the most comprehensive reference on the subject.

The photos of traditional girthmakers are by Peter Collingwood. The photo on the left was taken in 1996, and shows Aatam Ram making a girth that Peter later bought from him.

Cordmaking is an important skill for anyone who wants to pursue ply-splitting. I have experimented with a wide variety of fibers, including wool, linen, cotton, metallics, raffia, paper, stainless steel, and fishing line. Within the limits of a particular fiber, cords can be firm or soft, depending on the intended use.

Ply-splitting is completely portable, and I often have a project with me. You will find many photos and descriptions in my Ply-Splitting Gallery and also the page describing instruction in my studio.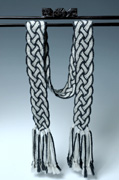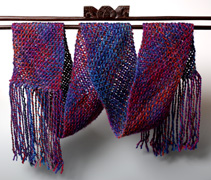 ---
This page created May 2000, and updated March 22, 2023.