Tablet Weaving and Ply-Splitting Books, Tools & Kits

---
Tablet Weaving by Linda Hendrickson: Pangrams from Please Weave a Message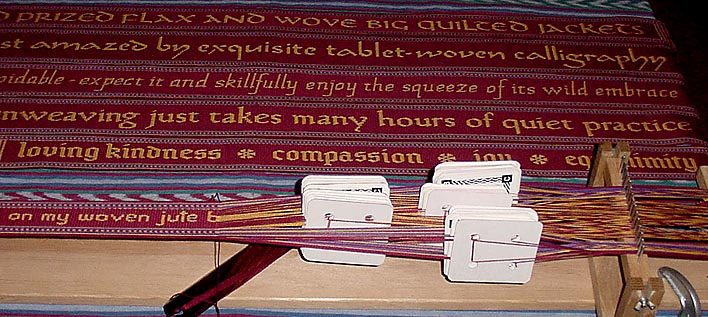 Graphs for these letters are in my book, Please Weave a Message. Top to bottom: Letters based on Uncial, Legend, Italic, Humanist Bookhand, Textura Quadrata, and Gill Sans.

Watch my video "Graphing and Weaving Letters" to see how these bands are made.


---
Tablet Weaving Gallery
Shop
Home

This page updated on June 26, 2013.