Tablet Weaving and Ply-Splitting Books, Tools & Kits

---
Tablet-woven bag from Nepal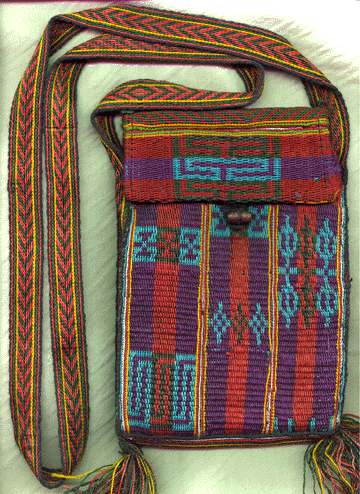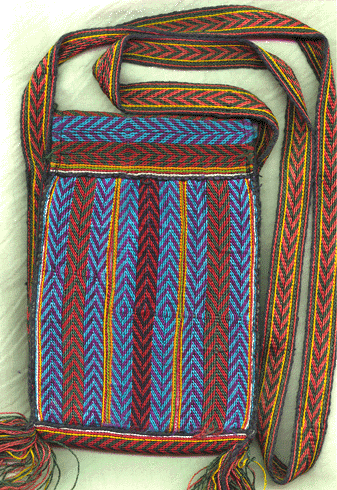 Front (left) and back (right) views of a tablet-woven bag from Nepal.

I purchased this bag many years ago at a United Nations fair in Portland. It is about 5-1/2"x8", made from strips that have been sewn together. The bag has double-faced weave (with all tablets threaded in the same direction) on the front and warp twining on the back. The warp-twined strap is about 3/4" x 56", not including the fringe. I think the warp is rayon, and the weft is unmercerized black cotton. The bag is fully lined in black cotton.

I have been told that some of the weavers who make these bags are from Nepal and some are refugees from Tibet, and that they work with nonprofit organizations to market their work.

---
Tablet Weaving Gallery
Shop
Home

This page updated on June 25, 2013.