Tablet Weaving and Ply-Splitting Books, Tools & Kits

---
Tablet threading device designed by Peter Collingwood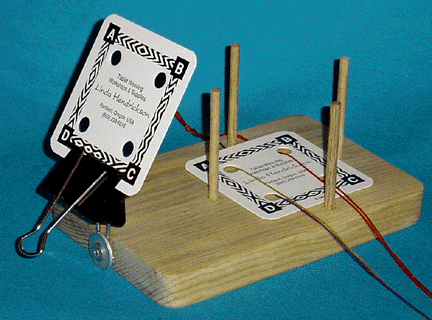 This device is shown in Fig. 19 of The Techniques of Tablet Weaving. Peter Collingwood designed it to serve as a more efficient way to make a warp for a tablet weaving design determined by the threading.

---
Tablet Weaving Tools
Shop
Home

This page was updated on June 16, 2013.