Tablet Weaving and Ply-Splitting Books, Tools & Kits

---
Tablet Weaving by Linda Hendrickson: Loving Kindness Band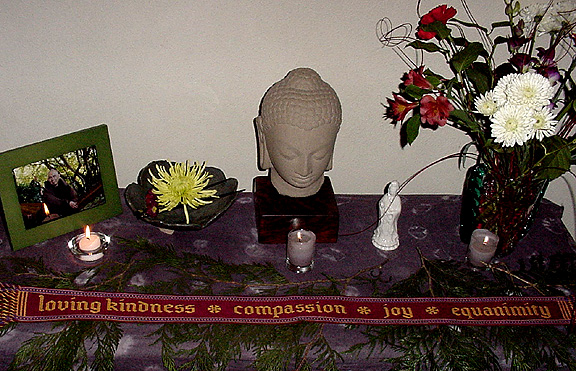 Loving Kindness band on the altar at Joyful Refuge Sangha in Portland, Oregon, on December 15, 2003, for a ceremony to transmit the Five Mindfulness Trainings.

The woven letters are from my book Please Weave a Message.

---
Tablet Weaving Gallery
Shop
Home

This page updated on June 26, 2013.