Tablet Weaving and Ply-Splitting Books, Tools & Kits

---
Tablet Weaving: "The beginning of wisdom is silence", translated into Hebrew by Shab Levy, graphed and woven by Linda Hendrickson.

There are 34 tablets for the letters, and 2 on each side for the borders. 20/2 perle cotton, about 3/4" x 7". Woven in May 2018.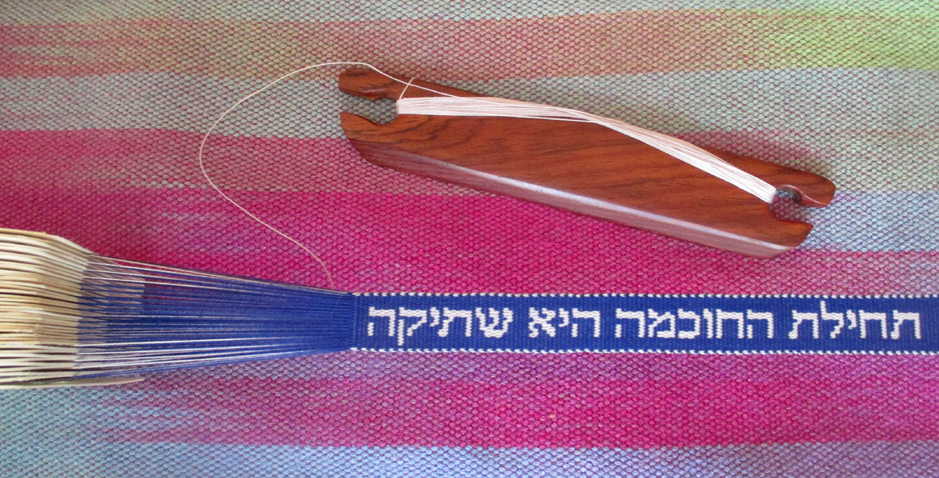 ---
Home
Tablet Weaving Gallery

This page created on June 19, 2018.