Tablet Weaving and Ply-Splitting Books, Tools & Kits

---
Ply-Split Linen Star Mat by Linda Hendrickson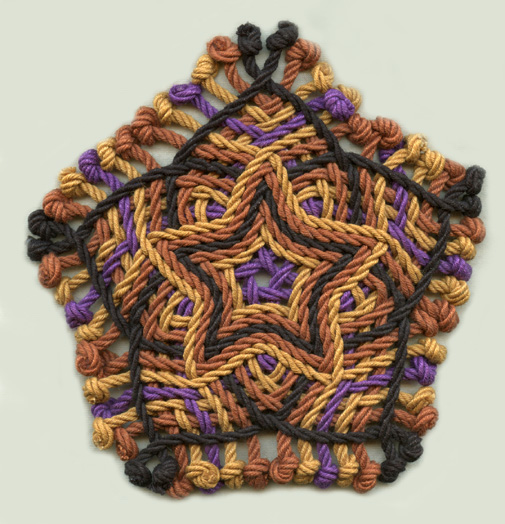 For this ply-split mat, I used linen yarn, and made 30 cords with a diameter of about 5/32".

The mat measures about 6" across. It starts out with a 5-pointed star center (inspired by the bottom of a basket by Jim Pochert). Once all the cords have been added, they start splitting each other to complete the design, which ends with a black outline. Then each cord is knotted. I put a little Fray-Check on the end of each knot.


---
Ply-Splitting Gallery
Kits for Ply-Split Braids and Ornaments
Kits for Ply-Split Baskets
Shop
Home

This page updated on June 21, 2013.