Tablet Weaving and Ply-Splitting Books, Tools & Kits

---
Ply-Split Hat by Linda Hendrickson (2001)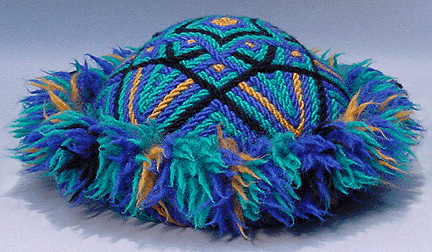 For this ply-split hat, I used Lamb's Pride worsted wool, a blend of 85% wool, 15% mohair. I made 4-ply cords with about 12% shrinkage during IOT. I threw the hat in the washer with a load of towels. After this treatment, which slightly felted the fringe, I stuffed the top with rags, and put the hat on a souffle dish to dry.

About 4" high, 10-1/2" wide including fringe. February 2001.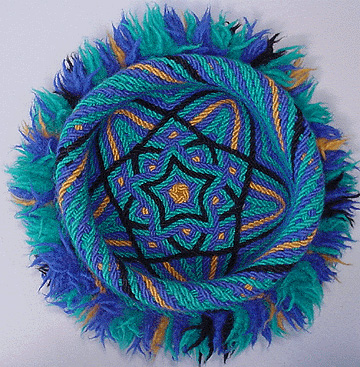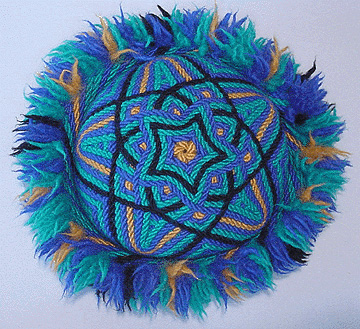 ---
Kits for Ply-Split Braids and Ornaments
Kits for Ply-Split Baskets
Shop
Home

This page updated on June 21, 2013.