Tablet Weaving and Ply-Splitting Books, Tools & Kits

---
Ply-Split Lotus Basket by Linda Hendrickson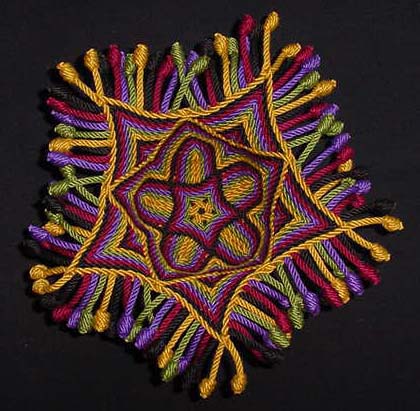 Learn the techniques of ply-splitting by making this ply-split basket. To order a kit for this basket with artist-made cords and detailed instructions, please see my Kits for Ply-Split Baskets page. You can order the cords only, if you already have the instructions, or order the instructions only if you want to make your own cords.



---
Kits for Ply-Split Baskets
Ply-Splitting Gallery
Shop
Home

This page updated July 10, 2013.