Tablet Weaving and Ply-Splitting Books, Tools & Kits

---
Cords for Ply-Split Braiding -- Fire & Ice Colors
Custom-made by Linda Hendrickson
Kit with 8 cords, 110" long ..... $ 20.00 including shipping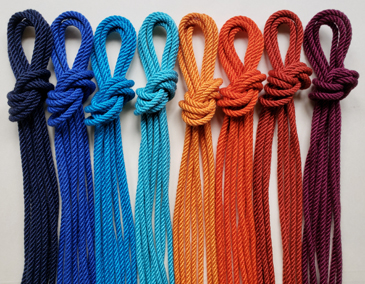 Each color is also available separately, $2.50 per cord. Colors in the order shown above:
Navy, Yale Blue, Deep Turquoise, Light Turquoise, Light Orange, Tangerine, Burnt Orange, Wine

These are the colors I have used in my Fire & Ice Ply-Split Bangle Bracelet.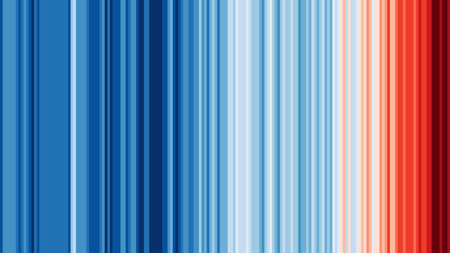 Warming Stripes by Ed Hawkins.
Global temperature change in the past 100+ years.
Learn more about Warming Stripes.

---
Shop
Ply-Splitting Gallery
Home

This page created on April 6, 2023.