Tablet Weaving and Ply-Splitting Books, Tools & Kits

---
Color-changing cord for the Fire & Ice Ply-Split Bangle Bracelet
Custom-made by Linda Hendrickson
110" long cord ..... $ 15.00 each including shipping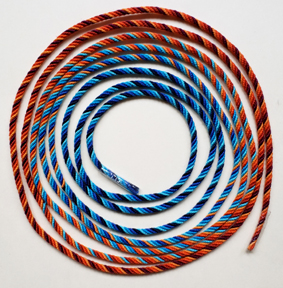 This is a color-changing 4-ply cord which I make using 8 colors of 5/2 perle cotton and the clasped yarn technique. The diameter is about 5/32". These are the colors I have used in my Fire & Ice Ply-Split Bangle Bracelet (first page of PDF instructions shown above). The colors are Navy, Yale Blue, Deep Turquoise, Light Orange, Tangerine, Burnt Orange, and Wine.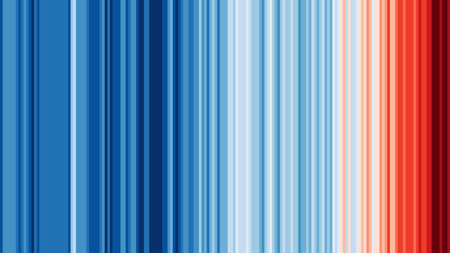 Warming Stripes by Ed Hawkins.
Global temperature change in the past 100+ years.
Learn more about Warming Stripes.

---
Shop
Ply-Splitting Gallery
Home

This page created on April 6, 2023.