Tablet Weaving and Ply-Splitting Books, Tools & Kits

---
Ply-Split Basket "Bushongo Interlacements No. 3" by Linda Hendrickson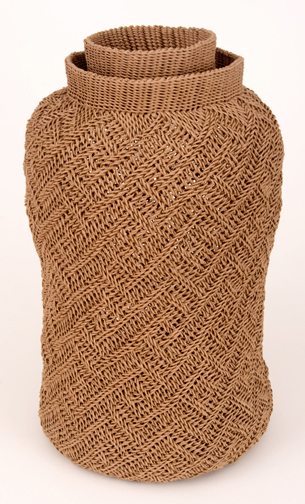 This basket is one I made for the Columbia Basin Basketry Guild's exhibition in Portland in Spring, 2007. It's made of Danish cord, a commercially-made 3-ply paper cord usually used for weaving chair seats.

The design is inspired by the cut pile raffia designs in Shoowa Design: Afarican Textiles from the Kingdom of Kuba, and the rim was inspired by a photo of an Chief's hat in Crowning Achievements: African Arts of Dressing the Head (page 44).

22" tall x 13" wide. Photo by Shab Levy.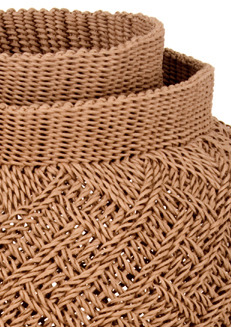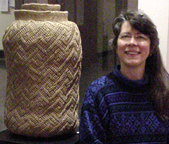 ---
Home
Kits for Ply-Split Baskets
Kits for Ply-Split Braids and Ornaments

This page created in 2007, and updated June 9, 2013.