Laurelhurst Fiber Art Studio & Urban Farm
Tablet Weaving * Ply-Splitting * Mindfulness * Permaculture


---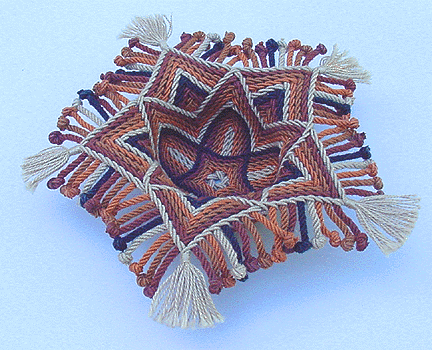 Ply-Split Lotus Basket

This decorative basket is made with 4-ply cotton cords, 1/8" diameter. The finished basket is approximately 2" high x 6-3/4" wide, including fringe. The design refers to the lotus flower.

I started this basket in October 2000, while teaching at the San Juan Island Textile Guild in Friday Harbor, Washington. The shape evolved slowly over several months, as I tried this and that, and practiced a lot of "un-splitting"!

Approximately 2" high x 6-3/4 wide, including fringe. Completed in March 2001.